Patrick Paczkowski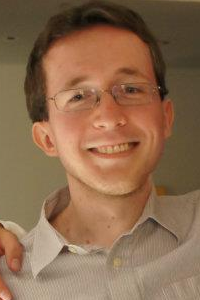 I am a Computer Science Ph.D. student at Yale University. My research is focused on alternative design techniques, particularly sketch-based modeling and gesture-based modeling. I am also interested in UI design and visualization, image processing and image recognition techniques. My advisor is Prof. Julie Dorsey, and I am also supervised by Prof. Holly Rushmeier and Prof. Min H. Kim (KAIST).
Prior to coming to Yale, I was an undergraduate at Duke University, where I double-majored in Computer Science and Mathematics, and minored in Economics.
I can be reached at patr…@yale.edu.
2019
"

PaperCraft3D: Paper-Based 3D Modeling and Scene Fabrication

",

TRANSACTIONS ON VISUALIZATION AND COMPUTER GRAPHICS

, vol. 25, no. 4, pp. 1717-1731, 2019. Downloads:

origami_tvcg_main.pdf
(read important copyright information before downloading)
,
2014
"

Paper3D: Bringing Casual 3D Modeling to a Multi-Touch Interface

", presented at the 10/2014, 2014. Downloads:

origamiuist_final.pdf
(read important copyright information before downloading)
,
2011